Friends of Auto Finishers


STREET MACHINES OF ROCHESTER
(www.streetmachinesofrochester.com)
Here you'll find information about the club and our car shows. We host 3 shows a year and it's because of dedicated members who take a great interest in the car hobby and want to showcase the vehicles in the best way possible.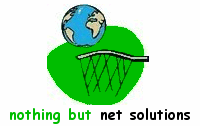 NOTHING BUT NET SOLUTIONS
(www.nbnsolutions.com)
Affordable, Professional, Effective Web Site Solutions.. with your Net Business Result in Mind.


NEW LIFE ELECTRONICS
(www.nleaudio.com)
New Life Electronics is a company in Rochester, NY specializing in high-performance audio.